helping teachers in term 2
The MiniBOSS TV initiative
As communities, businesses and schools continue to navigate their way through this time of isolation, we at MiniBOSS wanted to create something that will support our local heroes – teachers. 
We have been blown away with how teachers and parents have rallied together under enormous pressure in these extraordinary times. While our incursion teams can't be with you in person right now, we thought it would be fun to go virtual to help you out.
We have put together a new initiative called MiniBOSS TV that includes video activities for students and are presented as episodes by the amazing Lisa, one of our highly skilled and engaging facilitators. 

FREE UNLIMITED access for teachers and parents

Designed as 15-30 minutes " VIRTUAL INCURSIONS" to support learning outcomes 

Ideal for year 3 to 6 students
Prep to year 2 students would need a bit of help from an adult or sibling
Supports any lesson plans or activities involving creativity and problem solving
Fun, hands-on and require very few resources
New episodes added weekly
Teachers as well as parents can access MiniBOSS TV for FREE by simply entering their details below.
The videos can work in conjunction with existing lessons and activities or can be used as an additional resource at anytime.
MiniBOSS TV has been developed with learning and curriculum outcomes in mind but with an extra added dose of fun! 
If you have any feedback or if there is anything specific we can create that will assist teachers or parents within your virtual classrooms then please get in touch.
On behalf of the MiniBOSS team, we hope you stay safe and well and hope to see you all in person soon.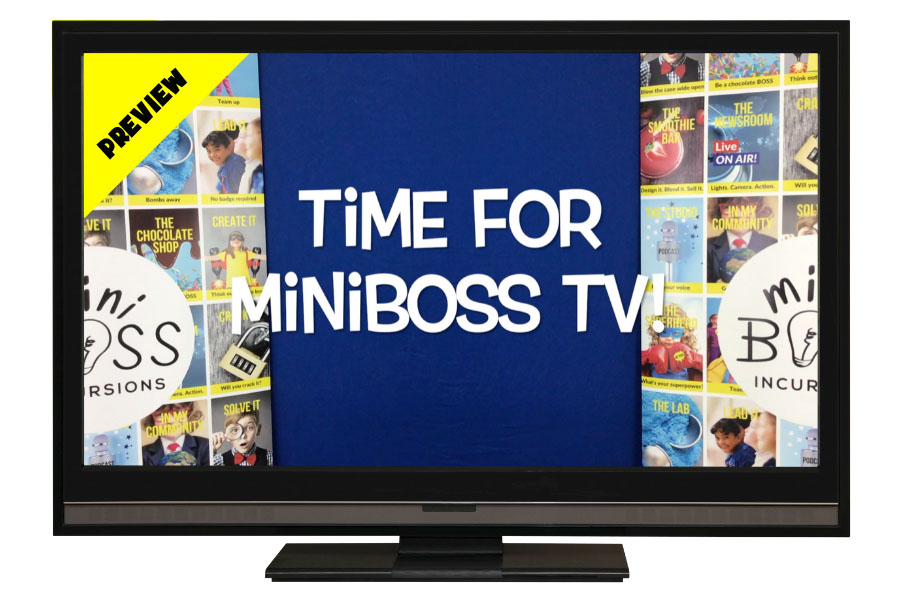 Fill the form below and get exclusive
access to MiniBOSS Content.