Design it. Blend it. Sell it!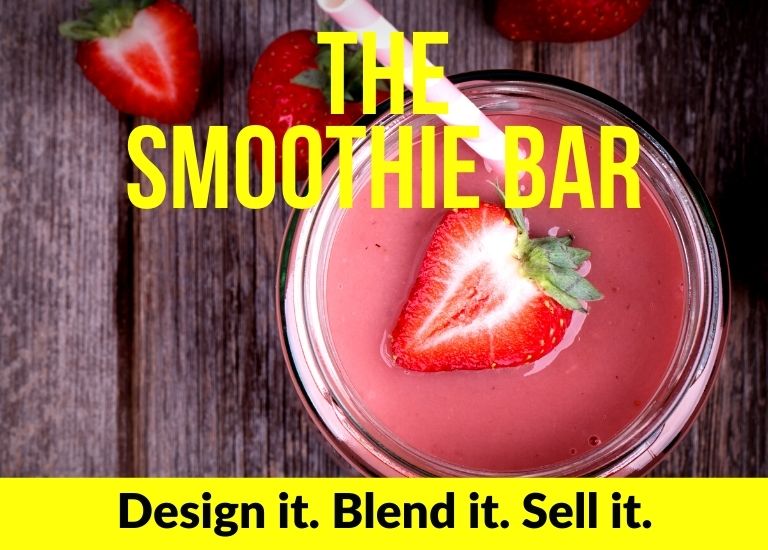 Skills for learning, life and the world of work
Become a smoothie entrepreneur!
Transform your school space into an entrepreneurial delight with the delicious, the delectable...The Smoothie Bar!
In this hands-on and flavoursome full day incursion, students embark on a quest to create a smoothie product and marketing campaign that promotes health and wellness in their community.
Working in teams through 5 steps, students discover what it takes to become a business owner. They investigate the preferences of their target market, design and learn about cost and profit before trialling their delicious and nutritious blends. Once they have the ultimate smoothie recipe, students use their digital literacy and design skills to create marketing materials to promote their product and brand.
Then it all comes down to The Pitch!
Which team has the skills to convince the panel of sharks (teacher judges) to invest in their company?
The Smoothie Bar is a highly activated day which focuses on students developing skills in teamwork, critical thinking, problem solving, creativity, financial literacy, digital literacy, communication and presentation skills.
All reports from the class teachers (and the kids) was that the day was brilliant. I popped in a few times and the rooms were buzzing with excitement! In fact, we had a few visiting principals in on the day and they took our stock of MiniBOSS pamphlets.
Here's some student feedback also:
I absolutely LOVED The Smoothie Bar and Chocolate Shop it was such a great experience. The staff were lovely and I really liked how hands on it was. I would give both the workshops 10/10. It was really good doing surveys and budgeting. Thank you so much please come again.
VIEW MORE
Pricing
Price: $27 per student plus GST for FULL DAY.
Package rates available for multiple year level bookings and whole of school programs.
Minimum numbers apply, get in touch for more information.
Program Information
This program runs as a Full Day incursion.
This program can be run with up to 120 students at a time (speak to us about options for more students as this is also possible).
A gymnasium, hall, or large open learning space will be required (Classrooms can be used for smaller groups).
Access to powerpoints required.
Access to a projector required.
Student supervision by teachers is required throughout the session.
All worksheets and supplies required to run the program are supplied by MiniBOSS.
The Smoothie Bar is a nut and egg free program. Full allergy information and advice will be provided to you prior to the incursion.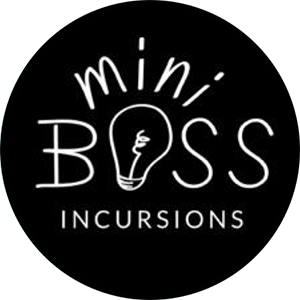 The Smoothie Bar is an enterprise education program that fits especially well with
Inquiry Based Learning
and
STEAM
education. The program links to the Victorian Curriculum, supporting the following curriculum areas and capabilities:
Economics & Business
Drama
Media Arts
Design & Technologies
Health & Wellness
Visual Communication Design
Personal & Social Capability
Critical & Creative Thinking
STEAM & Inquiry Skills
This program can be customised to meet your school's desired learning outcomes.