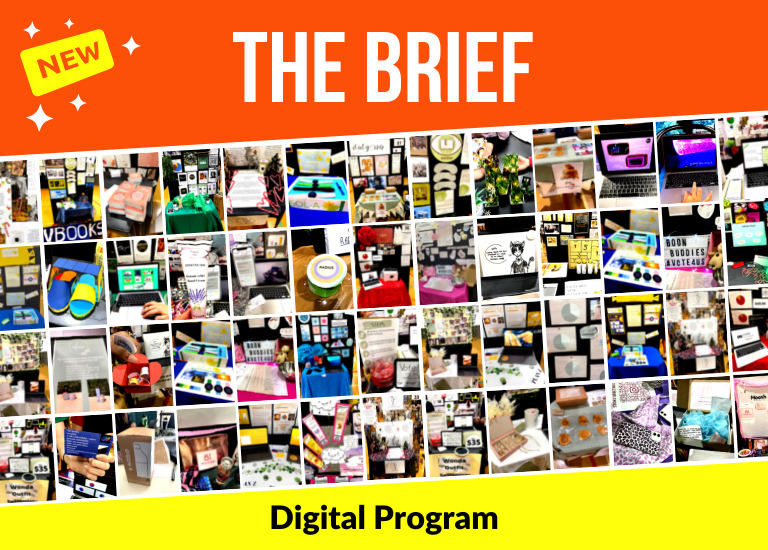 Skills for learning, life and the world of work
New Teacher Resource: Years: 7-12
The Brief is a complete teacher resource that has been designed so that school communities can adapt the content to fit their needs and schedule. The Brief can be run as a multiple day event or as a term long project.
The Brief gives students an industry based learning experience in the classrooms with the opportunity to be innovative, creative and enterprising while addressing a real world challenge.
We have partnered with a leading retailer to bring to life the task of designing and marketing a new product for 13 to 18 year olds. Thinking big and bold, teams compete against their year level for prizes and glory!
In teams, students brainstorm, design, create, market and pitch their product to teachers and peers. Rewards and prizes are on the line with team products showcased at the finale, a 'Trade Show Extravaganza' complete with judges and voting.
The resource pack includes everything you need:
Team Kits
Teacher Packs
Student behaviour rewards program (linked to school values)
Curriculum Links
Interactive Digital Workbook
Prizes
Video Content
Pricing
Pricing depends on the duration of program and number of students. Package rates available for multiple year level bookings and whole of school programs. Minimum numbers apply, get in touch for more information.
Program Information
This program can be booked as a multiple day event or as a term long project.
This program is teacher lead, with TRIPOD providing teacher training. TRIPOD can also come into the school to do a kick off event. A great way to start the project!
A gymnasium, hall, or large open learning space will be required for the 'Trade Show Extravaganza' (Classrooms can be used for all other sessions).
TRIPOD provides student team kits and teacher packs, complete with all the resources required to run the program.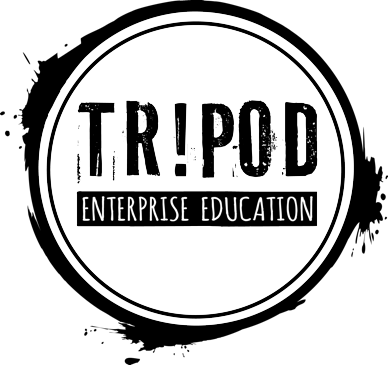 The Brief can be booked as a multiple day event or as a term long project and can be customised to your school's individual requirements.The Brief links to the Victorian Curriculum, and supports the following curriculum areas and capabilities:
Economics & Business
Design & Technologies
Health & Wellness
Visual Communication Design
Personal & Social Capability
Critical & Creative Thinking
Enterprising & Inquiry Skills
This program can be customised to meet your school's desired learning outcomes.