Design it. Blend it. Sell it!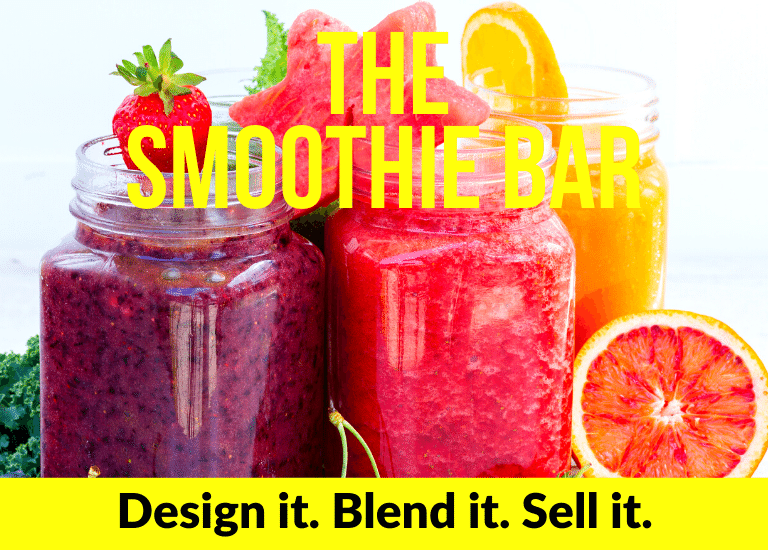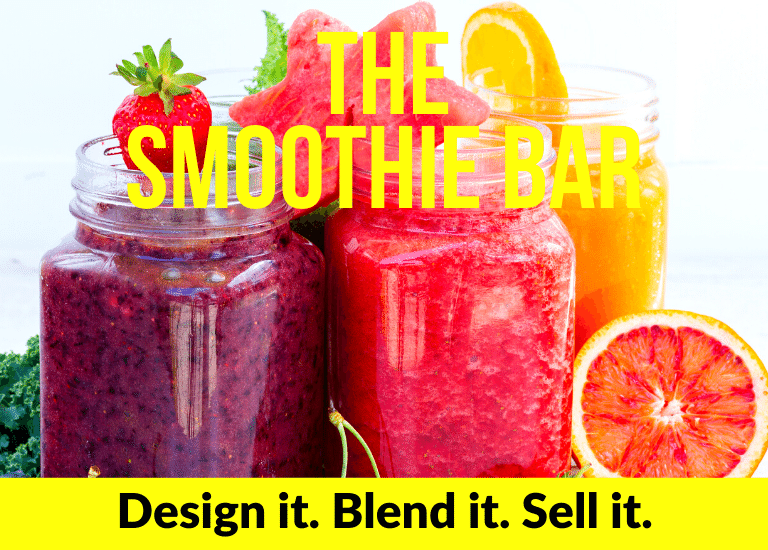 Skills for learning, life and the world of work
The ultimate real-world experience for students to activate learning in class in an immersive jam packed program. Teams flourish as they embrace this entrepreneurial experience and build their own brand whilst exploring, understanding and developing their own key skills.
The Smoothie Bar is a One-Two Day experience that will challenge students through immersing them into the world of enterprise.
In this program, students work in teams to create a smoothie product and marketing campaign that promotes health and wellness within their community.
Students will work through market research, design and costs for their smoothies. They will research nutrition, then blend and test their smoothies. Using digital devices, they will also develop marketing materials to promote and sell their product.
Then it comes down to The Pitch – which team will best present their research, findings, results and marketing to a panel of teacher judges?
NEW...The Smoothie Bar: 2-Day Carnival!
If you really want to challenge your students and give them the opportunity to totally immerse themselves in a project based learning event, then the Smoothie Bar Carnival is a must!
This 2-Day program truly immerses your students in a 'real world' learning extravaganza, allowing them to build an event for your school community as they create the ultimate trade show experience for younger students, parents and teachers allowing them to showcase their learnings to your community.
To find out more, give us a call.
The Smoothie Bar program immersed students into the world of enterprise in a fun and engaging way. The presenters treated students as young professionals and gave them the opportunity to develop 21st Century skills in a practical and challenging environment. I would be happy to recommend TRIPOD to any school.
VIEW MORE
Pricing
Prices start at $28.50 per student per day plus GST for FULL day - As of 1 July 2023.
Package rates available for multiple year level bookings and whole of school programs.
Minimum numbers apply, get in touch for more information.
Program Information
This program can be booked as a One-Two Day program.
This program can be run with up to 120 students at a time (speak to us about options for more students as this is also possible).
A gymnasium, hall, or large open learning space will be required (Classrooms can be used for smaller groups).
Access to a projector required.
Access to powerpoints required.
Student supervision by teachers is required throughout the session.
All supplies required to run the program are supplied by TRIPOD.
The Smoothie Bar is a nut and egg free program. Full allergy information and advice will be provided to you prior to the program.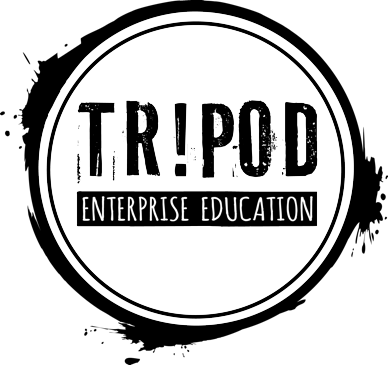 The Smoothie Bar can be booked as a One-Two Day program and can be customised to your school's individual requirements. The Smoothie Bar links to the Victorian Curriculum, and supports the following curriculum areas and capabilities:
Economics & Business
Design & Technologies
Health & Wellness
Visual Communication Design
Personal & Social Capability
Critical & Creative Thinking
Enterprising & Inquiry Skills
This program can be customised to meet your school's desired learning outcomes.