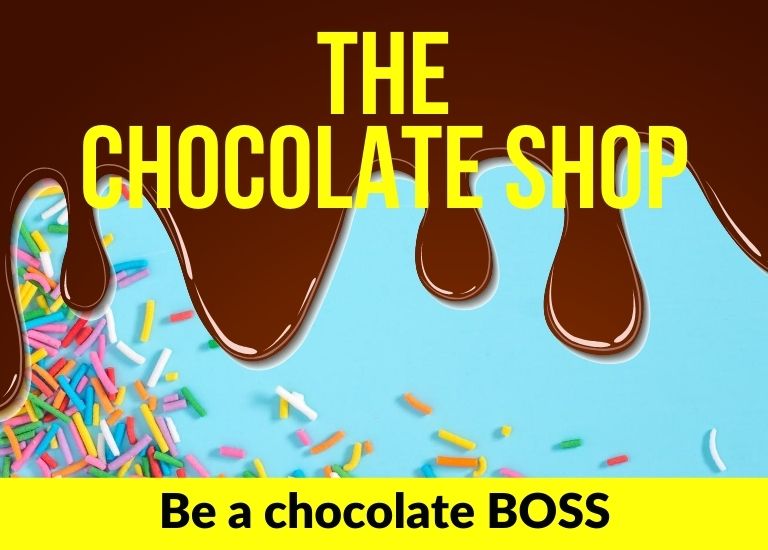 Skills for learning, life and the world of work
Ready to be a chocolate entrepreneur?
The mouth-watering aroma of chocolate is in the air as students enter the MiniBOSS Chocolate Shop.
In this scrumptious half-day incursion specifically designed for the junior school, students work in teams to create a chocolate business, then have the opportunity to design and create their very own chocolate product.
The Chocolate Shop is a great introduction to business and economics and works well as a start or end of term program. No visit to a Chocolate Shop would be complete without a taste test at the end of the day!
The Chocolate Shop program focuses on teamwork, financial literacy and creativity.
Pricing
Prices start from $15 per student plus GST. Package rates available for multiple year level bookings and whole of school programs. Minimum numbers apply, get in touch for more information.
Program Information
This program is run as a Half Day incursion.
This program can be run with up to 60 students at a time (speak to us about options for more students as this is also possible).
A large open learning space or classrooms will be required.
Access to powerpoints required.
Student supervision by teachers is required throughout the session.
All supplies required to run the program are supplied by MiniBOSS.
The Chocolate Shop is a nut and egg free program. The chocolate used in this program is NUT, DAIRY and GLUTEN FREE and manufactured in a dedicated facility. Full allergy information and advice will be provided to you prior to the incursion.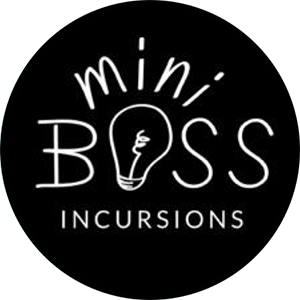 The Chocolate Shop is an enterprise education program that links to the Victorian Curriculum, supporting the following curriculum areas and capabilities:
Being Enterprising
Designed Solutions
Financial Literacy
Personal & Social Capability
Critical & Creative Thinking
STEAM & Inquiry Skills
This program can be customised to meet your school's desired learning outcomes.