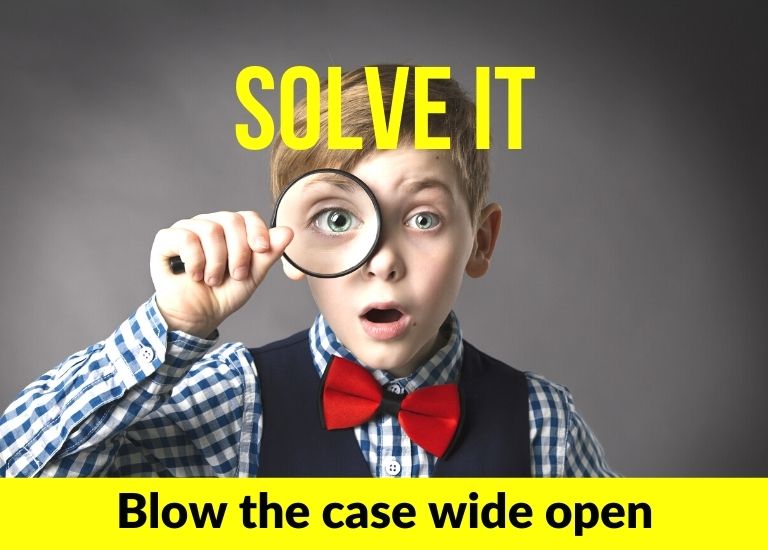 Skills for learning, life and the world of work
A crime has been committed. But never fear… your class is on the case!
It's time to have magnifying glasses at the ready as your students transform into detectives for the Solve IT incursion. Forming a detective squad students work in teams and are assigned a Detective Kit that holds the clues to help them solve the crime!
Navigating a series of challenges that test their, maths, science and english skills they win clues that will lead them to discover who the culprit is!
This highly engaging half-day incursion will have your students totally hooked, just like you on the latest Netflix crime drama 🙂
The Solve It incursion focuses on maths and science inquiry skills, teamwork, communication, problem solving and critical & creative thinking.
Pricing
Price: $17 per student plus GST for HALF DAY.
Package rates available for multiple year level bookings and whole of school programs.
Minimum numbers apply, get in touch for more information.
Program Information
This program is run as a Half Day incursion.
This program can be run with up to 120 students at a time (speak to us about options for more students as this is also possible).
A large open learning space or classroom will be required.
Student supervision by teachers is required throughout the session.
All supplies required to run the program are supplied by MiniBOSS.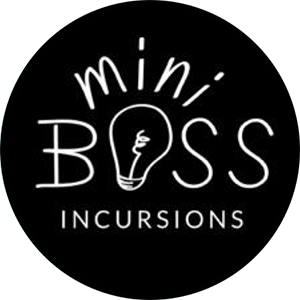 Solve It is an enterprise education program that links to the Victorian Curriculum, supporting the following curriculum areas and capabilities:
English
Maths
Science
Critical & Creative Thinking
Personal & Social Capability
STEAM & Inquiry Skills
This program can be customised to meet your school's desired learning outcomes.