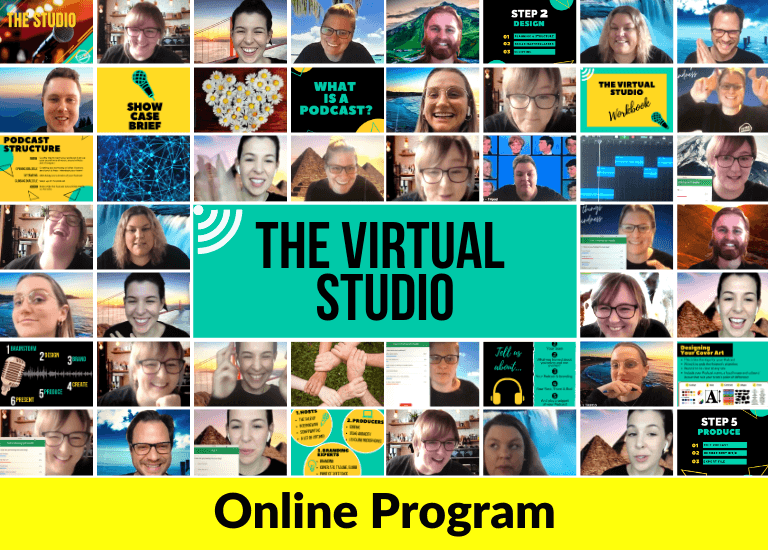 Skills for learning, life and the world of work
The Virtual Studio has been designed to bring students together online for a project based learning experience that will help them understand, explore, and develop the key enterprise skills that are essential for learning, life and work.
Over two-days students will work in teams to design, produce and present their very own PODCAST!
The Virtual Studio is JAM-PACKED with activations, the choice of three masterclasses, instant polling, pop quizzes, interactive challenges and culminates in SHOWTIME, the ultimate showcase. Students will have a series of deadlines and be working at a fast pace to get the job done. The program is delivered online and includes a workbook for students.
The program promotes student wellbeing through coming together as a community, uniting and engaging as a class by working together on a product to be proud of. Each program can be adapted to explore a specific theme, for example Community & Connectedness or Enterprise & Innovation.
In this challenging time, The Virtual Studio gives your students the chance to be creative, think critically and most importantly learn something new while having fun!
You guys have taken us on an incredible journey over the past two days, and really given us something to smile about during our learning at a distance program. Coming into this program I could feel the excitement and energy you certainly have them more captivated than I do at our year level assembly so thank you thank you so much. It was just wonderful to have you guys onboard, I think there is a lot to be said about having some fresh faces presenting to our girls and you certainly brought the energy! The way you juggled things and just put things together so seamlessly is really something special, we loved it.
VIEW MORE
Pricing
To find out about pricing, give us a call.
Program Information
This virtual incursion is run as a Two-Day program and is delivered online. To find out more, give us a call.
Student supervision by teachers is required throughout the program.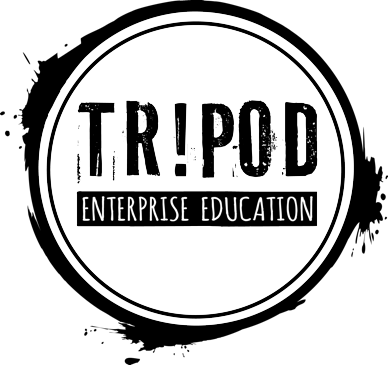 The Virtual Studio can be customised to your school's individual requirements and to meet your desired learning outcomes. The program links to the Victorian Curriculum, supporting the following curriculum areas and capabilities:
Drama
Media Arts
Visual Arts/Communication Design
English
Health and Physical Education
Economics and Business
Digital Technologies
Critical & Creative Thinking
Ethical
Intercultural
Personal & Social Capability
Enterprising & Inquiry Skills
This program can be customised to meet your school's desired learning outcomes.