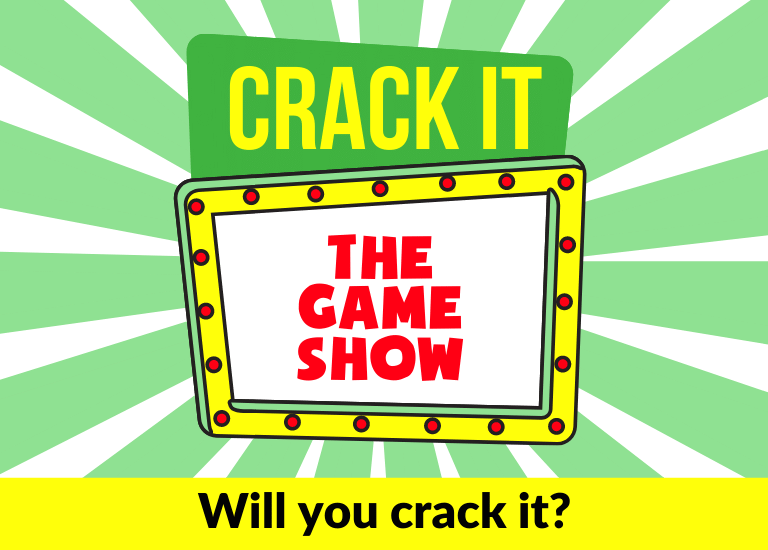 Skills for learning, life and the world of work
WELCOME TO...
Crack IT: The Game Show!
Time to unleash MiniBOSS mayhem in the point-scoring, teamwork extravaganza that is Crack It: The Game Show!
Aimed squarely at Years 3 to 6, this incursion is the ultimate test of teamwork. Students will work in small groups to compete for MiniBOSS glory through a series of exciting challenges designed to suit all abilities and learning styles.
With five rounds of fun on offer, teams will tackle tasks in engineering, lateral thinking, problem solving, maths, spelling, grammar and creativity.
This is a jam-packed incursion that sees students playing to their strengths, finding new ways to communicate, and cheering each other on as they race the clock to team victory!
This program is offered as a full-day incursion, and includes dynamic pre and post incursion activities, including video challenges and class discussions.
We were so impressed (yet again) with the orchestration and delivery of the MiniBOSS Crack It session. We have been privileged to also have been involved with the Smoothie Bar and this was of the same high calibre! We were most impressed with the control the leaders had with the students and their engagement. They were thoroughly enjoying every aspect of the session and it was energetic and highly active for them. What a fantastic team building experience to have witnessed. Well done to you all. Can't wait to do another one.
VIEW MORE
Pricing
Price: $17 per student plus GST for HALF DAY.
Price: $27 per student plus GST for FULL DAY.
Package rates available for multiple year level bookings and whole of school programs.
Minimum numbers apply, get in touch for more information.
Program Information
This program is run as a Half Day or a Full Day incursion.
This program can be run with up to 120 students at a time (speak to us about options for more students as this is also possible).
A large open learning space or classrooms will be required.
Access to a projector (with sound) required.
Student supervision by teachers is required throughout the session.
All supplies required to run the program are supplied by MiniBOSS.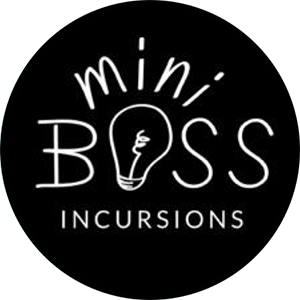 Crack It! is an enterprise education program that fits especially well with
Inquiry Based Learning
and
STEAM
education. The program links to the Victorian Curriculum, supporting the following curriculum areas and capabilities:
STEAM Challenges
Problem Solving
Designed Solutions
Personal & Social Capability
Critical & Creative Thinking
Resilience & Inquiry Skills
This program can be customised to meet your school's desired learning outcomes.