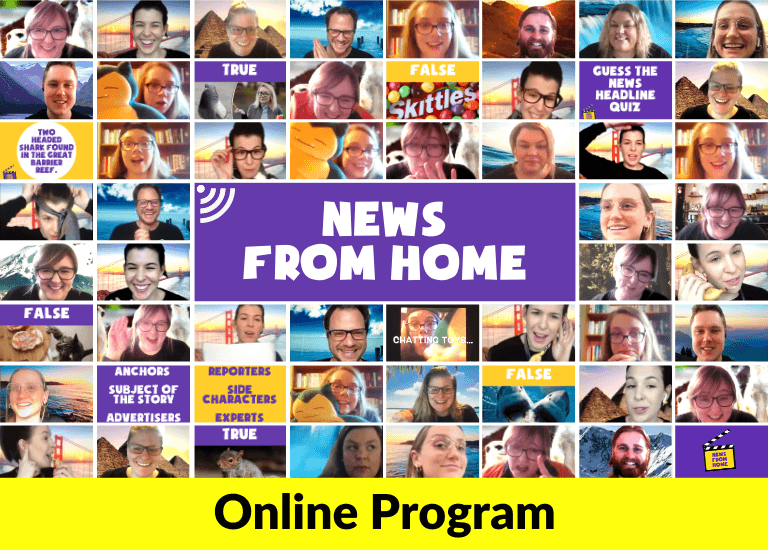 Skills for learning, life and the world of work
LEARNING FROM HOME! This virtual incursion was created for students working from home during the COVID lockdowns in Victoria.
This unique learning experience is designed to bring students together online as they work collaboratively to create and perform their very own version of the news! Students not only learn how to write a news story, but also have the opportunity to step into the role of a news reporter and film their very own news segment with scripts, props and costumes.
The day is JAM-PACKED with activities and challenges, all delivered online.
During these challenging times, 'News from Home' gives students the chance to be creative, think critically and most importantly learn something new while having fun!
Thanks again for running such an excellent program. It was an exceptional day for the kids in a very hard time. We have had lots of positive feedback from parents which can be rare. We have all been recommending the program to our teacher friends so hopefully you get to run some more.
VIEW MORE
Pricing
To find out about pricing, give us a call.
Program Information
This virtual incursion is run as a Full Day (approx. 9.30am to 2.30pm) and is delivered online. To find out more, give us a call.
Student supervision by teachers is required throughout the session.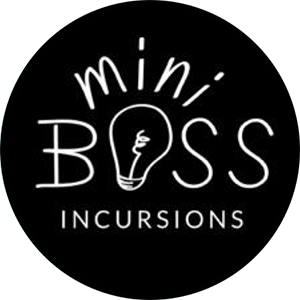 News from Home is an enterprise education program that fits especially well with
Inquiry Based Learning
and
STEAM
education. The program links to the Victorian Curriculum, supporting the following curriculum areas and capabilities:
Drama
English
Health and Physical Education
Economics & Business
Digital Technologies
Critical and Creative Thinking
Personal and Social
This program can be customised to meet your school's desired learning outcomes.