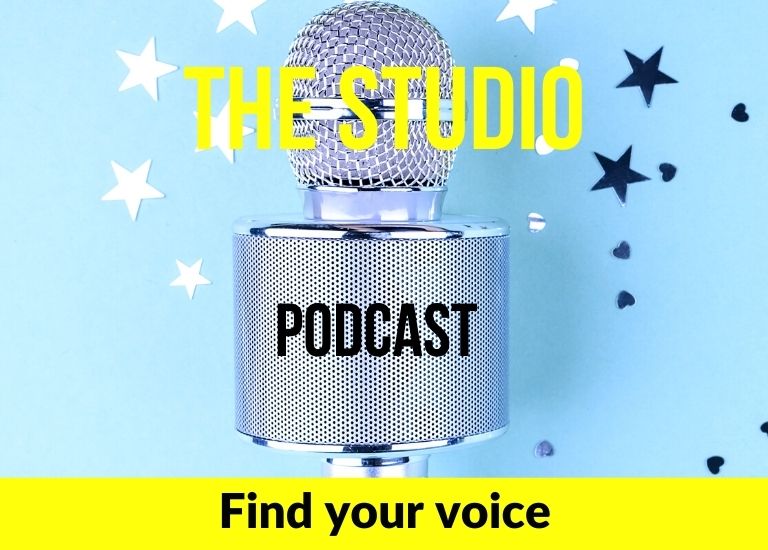 Skills for learning, life and the world of work
Design, produce and present your very own PODCAST!
Ever wanted to interview someone amazing? Dream daily about hosting your own radio show? Well it's time to dive into the wonderful world of podcasting with our jam-packed program, The Studio!
Working in teams, students become mini-production companies with the ultimate goal of writing, recording and editing a podcast episode - all in one day! Students take on roles as Project Managers, Producers, Hosts and Branding Specialists, and work to bring big ideas to life in fun and captivating ways. Learning about first impressions, 'tell me more' questions, layering sound with voices and capturing an audience quickly, students will be immersed in skills designed to make their work pop. Each podcast episode champions student voice and serves as a mini keepsake for your school!
The Studio is a project-based learning experience, and is offered as a full-day incursion. We also include an exciting pre-incursion activity to get students thinking creatively before we visit.
Pricing
Price: $27 per student plus GST for FULL DAY.
Package rates available for multiple year level bookings and whole of school programs.
Minimum numbers apply, get in touch for more information.
Program Information
This program is run as a Full Day incursion.
This program can be run with up to 120 students at a time (speak to us about options for more students as this is also possible).
A gymnasium, hall, or large open learning space will be required (Classrooms can be used for smaller groups).
Access to a projector required.
Student supervision by teachers is required throughout the session.
All supplies required to run the program are supplied by MiniBOSS.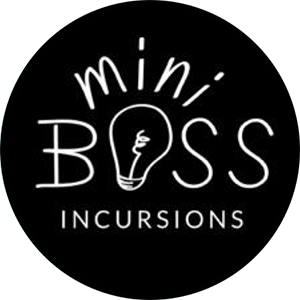 The Studio is an enterprise education program that fits especially well with
Inquiry Based Learning
and
STEAM
education. The program links to the Victorian Curriculum, supporting the following curriculum areas and capabilities:
Digital Technologies
Civics & Citizenship
English
Ethical Capability
Personal & Social Capability
Critical & Creative Thinking
Enterprising & Inquiry Skills
This program can be customised to meet your school's desired learning outcomes.